Former Vice-President and Democratic presidential nominee Joe Biden holds a clear lead over President Trump with 100 days to go before the election on November 3rd.
According to RealClearPolitics' polling averages, Biden leads the incumbent president by more than six points in Florida, Wisconsin, Michigan and Pennsylvania – states that deprived Hillary Clinton of victory in 2016.
Trump also trails the Democrats in other important swing states, including Arizona, North Carolina, Nevada and Ohio, and faces a close race in Texas.
In national polling, Biden has an 8.7 percent lead over the president.
Based on RCP's current polling averages, Biden would win at least 353 electoral college votes to Trump's 147, flipping the states of Arizona, Florida, Michigan, North Carolina, Ohio, Pennsylvania and Wisconsin.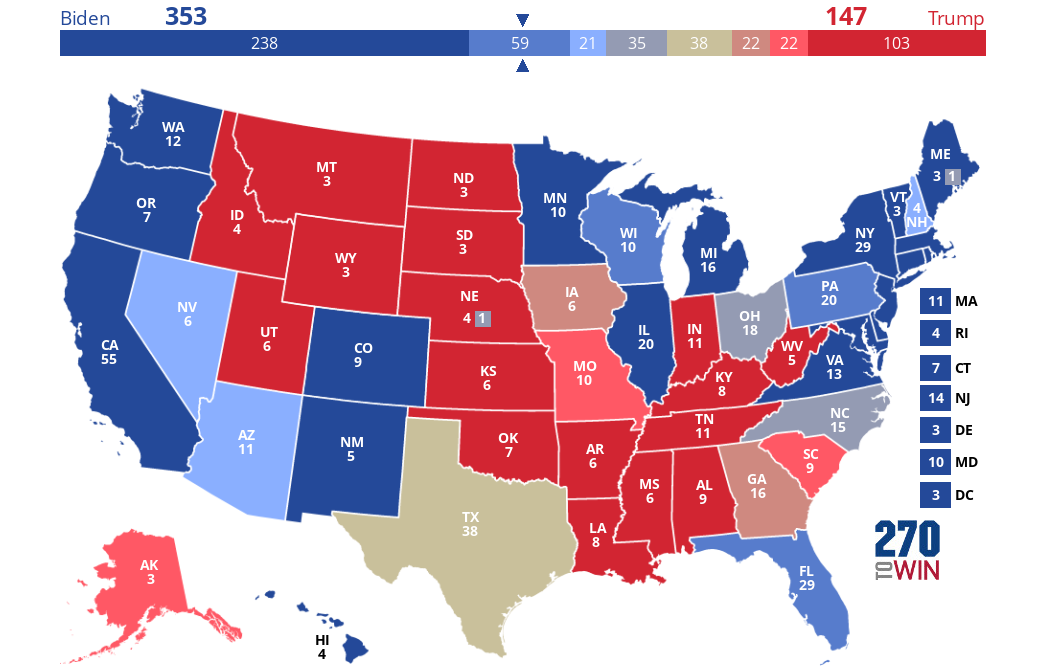 For comparison, RCP's averages at this point in the 2016 campaign gave Hillary Clinton only a 1.1 percent lead in national polling, with narrow leads in Michigan, Ohio, Pennsylvania, Nevada and North Carolina.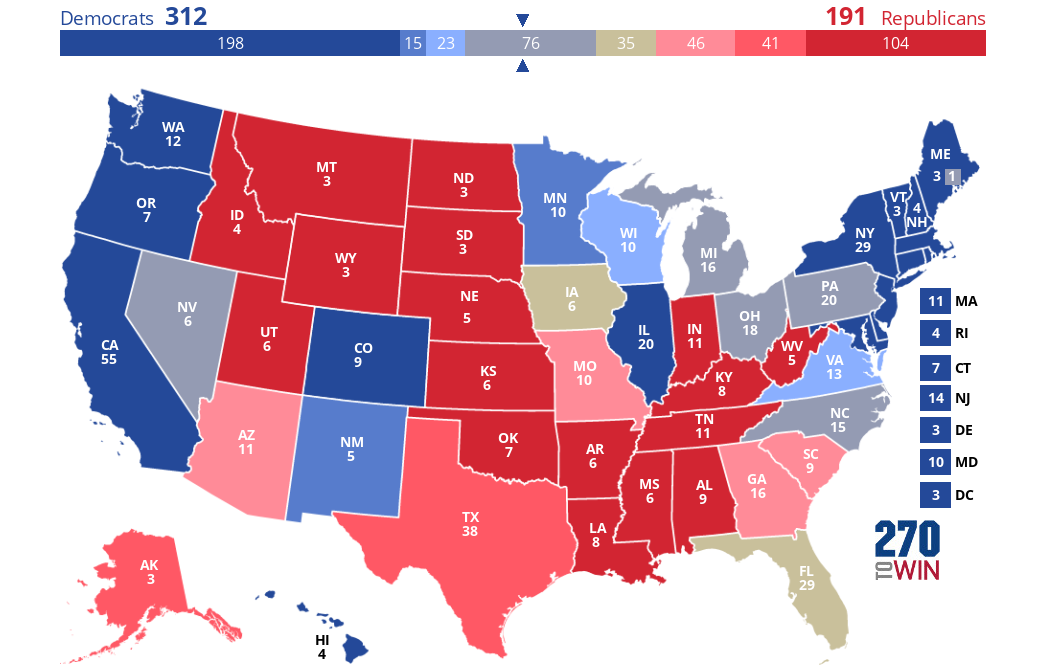 Follow weekly updates on the race to the White House here